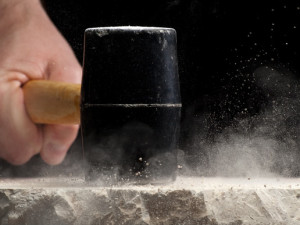 Most conflicts in the workplace can be avoided. This is nothing new; you have probably heard that before. So why is it so difficult to prevent conflicts from erupting in the workplace damaging relationships, organizational cohesiveness, productivity, and so many other important facet of the organization? Regrettably, we are conditioned to take actions and make decisions that exacerbate the potential for conflict.
No conflict lands on your desk fully formed "out of the blue".  While it may have caught you by surprise, it was building just beyond your horizon, and like a hurricane, it gave you a number of warnings that you either did not see, or did not interpret correctly. No conflict begins without someone or  more than one ignoring the first building block of any conflict – a disagreement.
The disagreement is the easiest of the potential conflict hurdles to overcome. By definition it simply means that you face a lack of consensus. Today, in thousands of offices, the executive, the manager, the team leader is telling the group there is a new project, program, or major purchase.  The teams form, and the initial strategies discussed. Before too many days pass disagreements will start to show up.
At this point no one is right and no one is wrong. A lack of consensus simply means different members of the team see the path to success differently. The first rule is do not defend your point of view. Begin by listening to the other members of the team, explain your point of view at the appropriate time, and discuss the differences. The disagreement stage is not the point in the process where one stakes out positions and begins to mount a defense. That is a recipe for failure.
Want to know more? Feel free to contact us at 832-452-8537, or 281-531-8133; or E-mail us at jerry_cooper@att.net.