About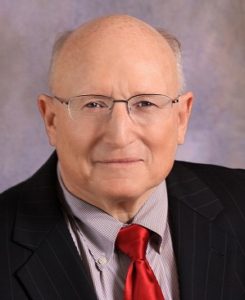 Jerry P. Cooper
CEO and Managing Partner
CDC Integrated Services is a conflict solutions company providing a full range of conflict related solutions as detailed on this website. We are a Disabled Veteran Owned Company, and we are located at 1300 W. Sam Houston Parkway S, Suite 100. If you have questions, please call us at 346.561.0612, at 832-452-8537, or by E-mail at: info@cdci-mediation.com.
EXPERIENCE OVERVIEW
For many years he was a professional negotiator who negotiated many complex agreements across several industries throughout the United States, Canada, Mexico, and South America; many involving significant dollar values. His experience includes negotiating and mediating contract disputes, damage claims, as well as mediating disputes between companies and individuals.
Mr. Cooper is an experienced arbitrator and mediator and provides these and other conflict management services to industry and government agencies.
AFFILIATIONS AND CREDENTIALS
Bachelor's Degree in Industrial and Labor Relations
Certified Arbitrator
Certified Mediator
Member, Association for Conflict Resolution
Member, Texas Association of Mediators
Member, Toastmaster's International
KEY SKILLS
Executive Conflict Coaching
Negotiation
Organizational Conflict Coaching
Leadership Coaching
Ethics and Integrity training for executives
Fluent in Spanish
PUBLIC SPEAKING
Mr. Jerry Cooper, Chief Executive Officer, and Managing Partner, is an experienced public speaker, and has spoken to many groups on dispute resolution, ethics, leadership, and the importance of effective motivation for successful leadership.
The content of this Website is the property of CDC Integrated Services, LLC. Copyright © 2019. All rights reserved.