NEGOTIATIONS
BE YOUR BEST
CDC Integrated Services is a conflict solutions company that bridges the divide between companies and individuals in conflict. We are trained professionals dedicated to providing clients with the tools and processes to defeat difficult disputes.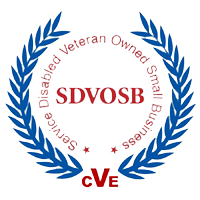 Everyone negotiates, but most are not aware they are doing it,  and it is an inherent part of everyday life. The purpose of any negotiation is to reach an agreement that resolves a point of difference or an understanding on a course of action.
In its most common applications it is typically a give and take process where the parties (whose goals and objectives initially conflict) seek a common ground from which to fashion an agreement or understanding. It is a process that seeks a solution or set of solutions based on compromise.
When CDC Integrated Services undertakes a negotiation on behalf of a client it does so on the principle that the goal of the party(s) is to preserve and advance the existing relationship and that the substantive outcomes of the negotiation are to achieve that purpose.
We help our clients understand the strengths and weaknesses of their positions at the negotiating table.
Schedule of Rates
Contract disputes lie in wait to damage any business relationship. We at CDCI can unravel the knots. See our videos here.
Retainer
(Selected Clients)
Proposals & Contracts
Proposal Support

Contract Formation

Evaluation/Analysis before award
Proposals & Contracts
Proposal Support

Contract Formation

Evaluation/Analysis before award
Process
Try Our Registered Process
Doing the Right Thing
The knowledge that ethics is a practical tool on which to build success, the ability to make positive choices with greater confidence, and the ability to develop successful relationships within the organization, with customers, and other stakeholders.
For the right reason
That doing the right thing for the right reason is the difference between success and great success.  Learn how these building blocks apply to real-life situations and can transform a department or a company.
Ethics and Integrity
A battle is being waged today over the meaning of ethics and integrity. Within our culture, fissures and cracks are creating stresses that individuals and organizations struggle to resolve each day.
Clients
Trusted by Top Companies Around  Houston
From Our Founder
Disabled Veteran Owned Company
Mr. Cooper is an experienced arbitrator and mediator and provides these and other conflict management services to industry and government agencies.
AFFILIATIONS AND CREDENTIALS
Bachelor's Degree in Industrial and Labor Relations
Certified Arbitrator
Certified Mediator
Houston, Texas 77042
(832)-452-8537
(281)-861-4947
jerry@cdci-mediation.com