ALTERNATIVE DISPUTE RESOLUTION
ETHICS CENTER
CDC Integrated Services is a conflict solutions company that bridges the divide between companies and individuals in conflict. We are trained professionals dedicated to providing clients with the tools and processes to defeat difficult disputes.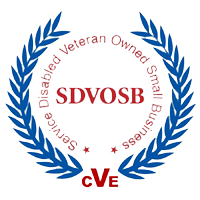 01.

Workshop-Ethics and Integrity

INTRODUCTION TO NEW DYNAMIC – DOING THE RIGHT THING AT THE RIGHT TIME FOR THE RIGHT REASON®

This course provides a review of ethics in business and introduces key concepts in a new way. The course looks at why ethics is an intensely practical discipline.
Participants will learn why complying with ethical standards reinforces good behavior and increases the effectiveness of both the organization and the employee.
WHAT WILL BE COVERED
During the course participants will:
Learn how an ethics program is an often overlooked brand builder
Examine how standards of behavior will keep your company from being a case study
Examine how ethics standards apply to specific situations employees and managers face
Learn about building a framework for ethical decision-making
Examine and discuss ethical questions that can impact the individual and the workplace
WHAT WILL YOU GAIN
The knowledge that ethics is a practical tool on which to build success, the ability to make positive choices with greater confidence, and the ability to develop successful relationships within the organization, with customers, and other stakeholders.
BUY NOW! PRICE $1295.00

(Keep watch for special events and early-bird specials)

This training is available in either full-day format (eight hours from 8:00 AM to 5:00 PM) or in two 1/2 day sessions. Training is presented in Houston Texas. Classes outside of Houston are based on a negotiated fee. To obtain more information about future training events, please contact Jerry Cooper.
02.

 Coaching-For the Right Reason

DOING THE RIGHT THING AT THE RIGHT TIME FOR THE RIGHT REASON®.

THIS IS A CAN'T MISS OPPORTUNITY.  Are you a Key Person in your organization? Spend just Two Hours with us and you will learn about the building blocks for a more dynamic culture in the workplace.

REMEMBER !! Behavior drives failure and behavior drives success. Lean how to prevent/mitigate failure and increase success in your work.
WHAT WILL BE COVERED: In two hours YOU will learn:
That doing the right thing sets the stage.
That doing the right thing at the right time defeats failure
That doing the right thing for the right reason is the difference between success and great success.
Learn how these building blocks apply to real-life situations and can transform a department or a company.
LOW IMPACT TO THE WORKPLACE – Designed for Senior Executives
FIND OUT how this program can have a positive impact on employee morale and performance. Additional training modules available. Contact us to learn more. Training complies with Texas Statutes 1101.003 and 4102.057. See contact info below!
Discover for yourself this dynamic two-hour presentation on "Doing the Right Thing at the Right Time for the Right Reason"®.

HOW MUCH DOES IT COST? Two two-hour modules for $1079. Buy now and begin making a real impact in your organization!
Coaching sessions can be conducted on site to minimize disruptions to the workday.
Ethics and Integrity Workshop
Do the RIGHT THING NOW – A Can't miss opportunity BUY NOW
Learn how an ethics program is an often overlooked brand builder

Examine how standards of behavior will keep your company from being a case study

Examine how ethics standards apply to specific situations employees and managers face

Learn about building a framework for ethical decision-making

Examine and discuss ethical questions that can impact the individual and the workplace
Ethics and Integrity Workshop
Do the RIGHT THING NOW – A Can't miss opportunity BUY NOW
That doing the right thing sets the stage.

That doing the right thing at the right time defeats failure.

The difference between success and great success.

real-life situations and can transform a department or a company.

Designed for Senior Executives
Houston, Texas 77042
(832)-452-8537
(281)-861-4947
jerry@cdci-mediation.com
Our Specialties
the divide between companies and individuals
The bridge that spans the divide
Mediation
Arbitration
Conflict Resolution
Negotiation
Conflict Resolution
Supply Chain Analysis
Contract Disputes
Ethics Training
Affordable Rates