CONFLICT WITH A CLIENT?   CONFLICT IN THE WORKPLACE? HAVE QUESTIONS? CONTACT US AT jerry@cdci-mediation.com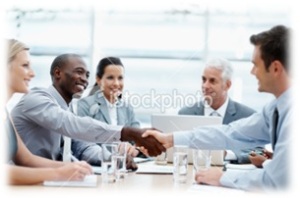 CDC Integrated Services believes in the principle of Self-Determination and uses the "Interest-Based Relational Approach" (IRB) in resolving conflicts involving both organizations and individuals.
We find that this approach is the more effective approach for identifying the needs, perspectives and motivations that underlie many conflicts.
IRB, as it is often called, focuses on the interests of the parties, and is CDCI's preferred method of facilitating conflict resolution. Do you have conflict in the workplace? We can help. Contact us at 832-452-8537.
We encourage our clients to see us as a "go to" resource and place CDCI on retainer. Our retainer fee is competitively priced and assures our clients of a rapid response.
CDCI offers conflict coaching/training for executives. Our rate schedule is available on the services page.
Want to know more see our video here.